Violence (2020) was a motion design project based on the 2008 book of the same name by Slovenian philosopher Slavoj Žižek.

The main body of work for the project was a series of 7 motion pieces that used quotes from the source material to quickly and effectively communicate their ideas in short, looping animations.

Every motion graphic was conceptualized, designed, illustrated, animated, and edited by me. The project also included the development of the VIOLENCE typefaces, which can be seen in each piece.

Both the large, sleek sans serif typeface used for emphasis and the smaller hand generated body typeface used for other words are capitalized and confrontational. Both typefaces are given oddities and idiosyncracities to make them seem slightly ugly, uneasy and unbalanced in order to reflect the complexity and disomfort of the subject matter.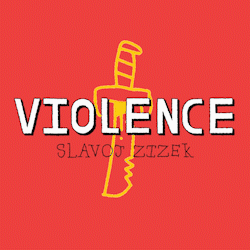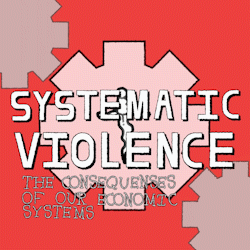 The 7 motion pieces
Mockups from Graphic Burger
The project also included a small accompanying zine that supplemented the motion work with higher quality renditions of each illustration.
This zine was designed, illustrated, and laid out by me.
The motion pieces of
Violence
can be viewed at a high resolution on
my Instagram page
, or by watching the video below.